For more than 30 years I have been absolutely passionate about cycling, I am passionate about Roadbike
and Mountainbikes and am at home through many trips in the world. I love to plan and organize
to create the perfect road bike holiday and many impressive experiences for you.
I have also successfully competed in some legendary races, such as the Transalp. I am a pharmacist and
look back on a long career that has brought me a lot of experience.
For 16 years I worked for a large pharmaceutical company (AstraZeneca), most recently as
Key Account Manager in the business unit of diabetes for the whole of Eastern Switzerland.
I had a lot of dealings with people and acquired a high level of social competence.
Thanks to my analytical skills, I can make decisions quickly.
My creativity and innovativeability combined with a high level of leadership and commitment come to
meet me in my new role as manager and guide of CoolTourCycling.
Let yourself be inspired !
Founder and Managing Director, Swiss Cycling Guide



Guide and Tourenleiterin DAV
Our man on site in South Africa, always good
in a mood and enthusiastic road bike and
Mountain biker knows each other very well
and supports us with his experience
and his knowledge.
Rather quiet, but very calm and thoughtful
he leads his guests up the passes and
likes to talk about the struggles and tragedies
the Tour de France, which took place there.
Since her childhood, Meli has been sitting on
the road bike and has already started as an
11-year-old with a long-distance trip to Rome
with her father. Today, she likes to show her
guests beauties of road cycling.

Hans himself is totally passionate about travel
and undertakes many motorcycle tours up to
themiddle east or Ethiopia, which he shows in
his exciting picture presentations. He has
approval for passenger transport.

Flight booking and back up office
Our travel agency Globusreisen supports
us with booking flights and is our
Office when we're on the way.

Our SAC tour guide knows the mountains
well and is used to be a perfect
organizer. The passionate climber
supports us as a chauffeur and has the
Permit for passenger transportation.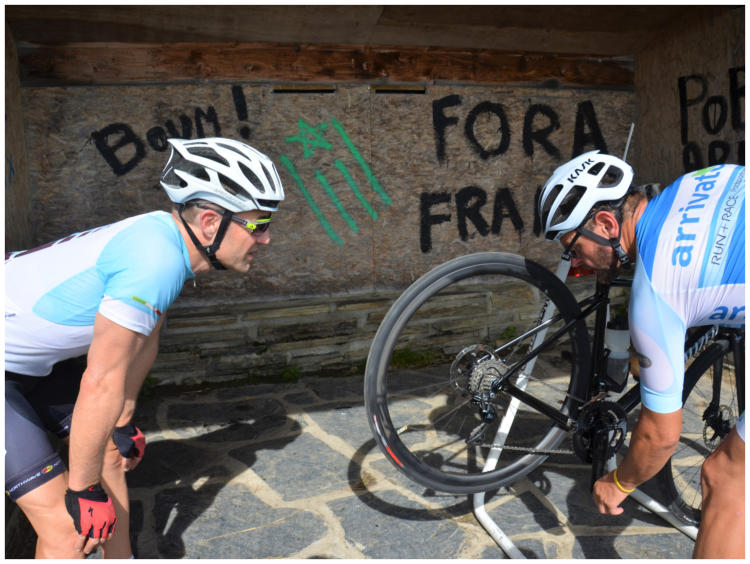 Christian has also been riding the road bike and mountain bike for many years and
takes part in some races or likes to ride on historical bike tours such as the "Eroica"
in Tuscany. Always in a good mood and very relaxed, he really enjoys the guideing
with guests. Christian also knows some customs and above all the good refreshment
sit over the tours.
Born in Germany, he has lived in Switzerland for more than 20 years and enjoys
touring skis in the mountains in winter. He knows many classic road bike passes,
especially in France, and is happy to bring you the
culinary customs of the different regions. His language skills benefit him, he speaks
perfect French.